Today I'm talking about showing existing password in Mac OS-X. As example if you want showing existing wi-fi password you must use Keychain Access.
Firstly need to open Keychain Access. For it you can use "Spotlight"

After it need to search Keychain Access.
Next step is opening Keychain Access. For restore Wi-Fi password you must choose Keychains: System and Category: Passwords.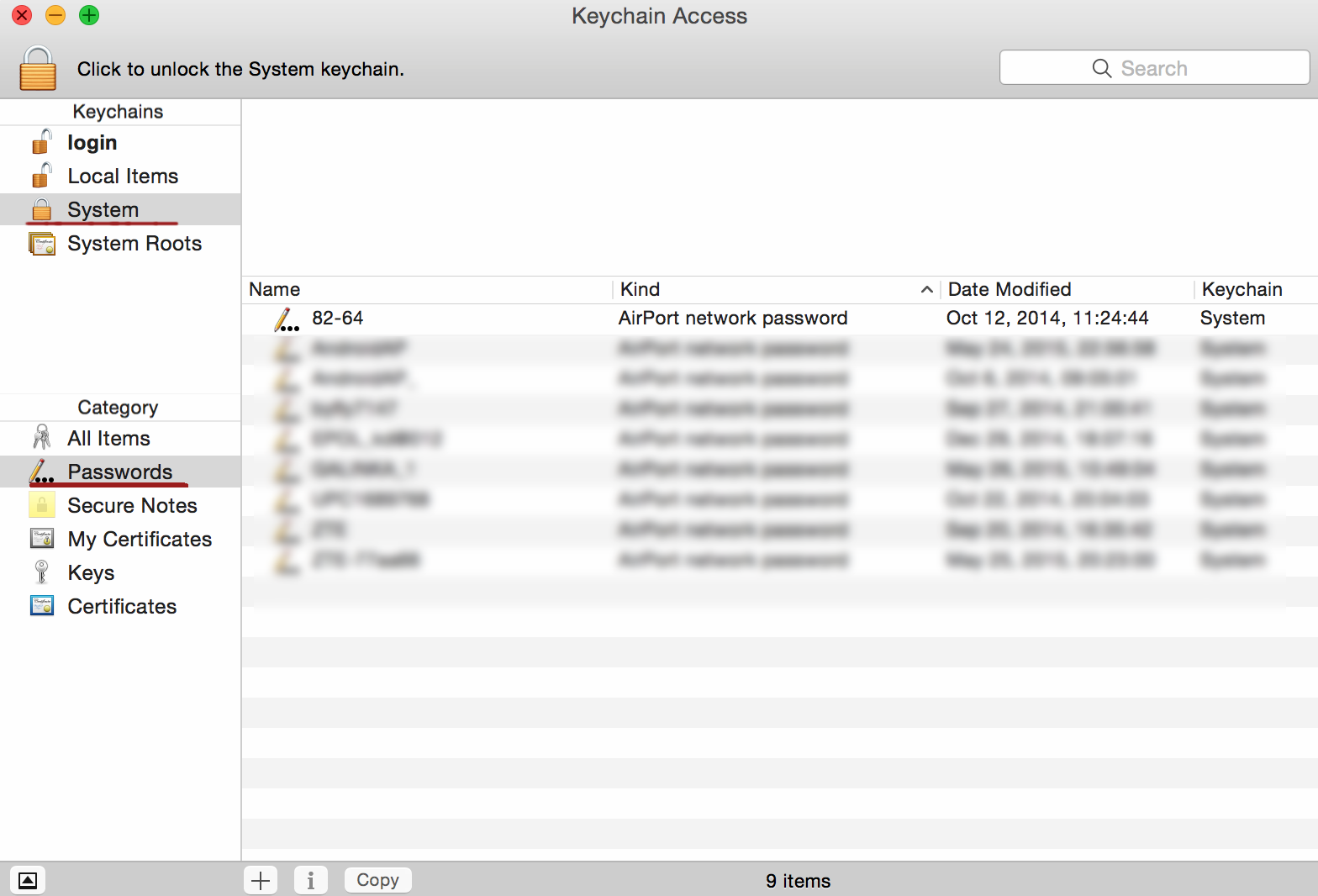 Next step is open required record and check Show Password field.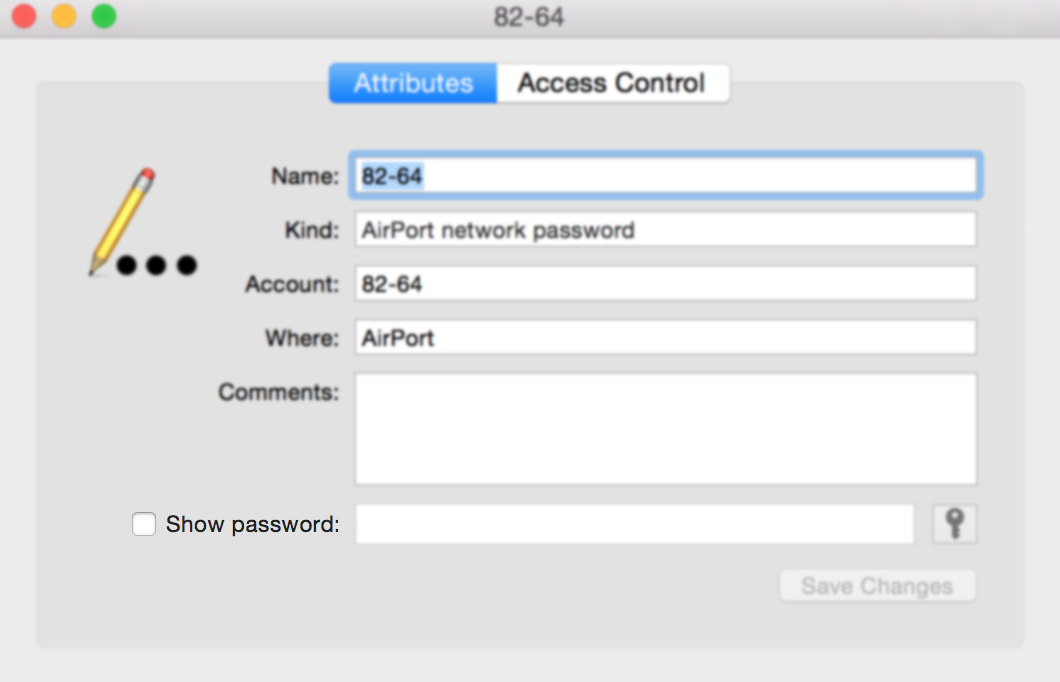 After it you must enter name and password of your User (OS) and password will shown.